I am a new media designer based on the south coast of the UK, providing all kinds of new media solutions including websites, CDROMs, PowerPoints and Flash banners to a wide range of clients.
With more than 13 years experience in the new media industry, I can offer you a professional yet intimate service that is coupled with fantastic value for money and a complete after-sales care package.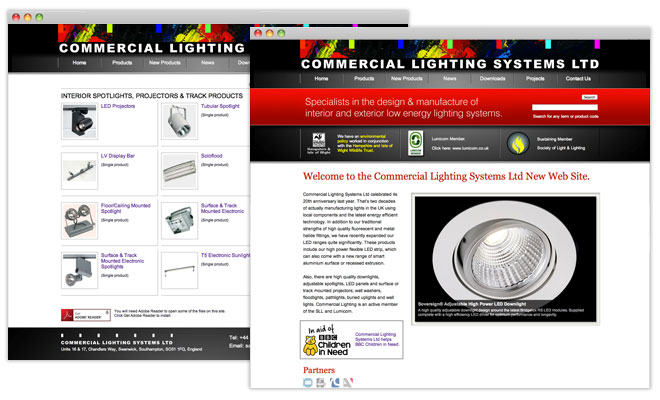 Commercial Lighting Website
Commercial Lighting approached me to create a new website. The site had to be slick, accessible and easy to use.
It was essential to get the structure of the UI correct to allow easy access to every product and service Commercial Lighting provides.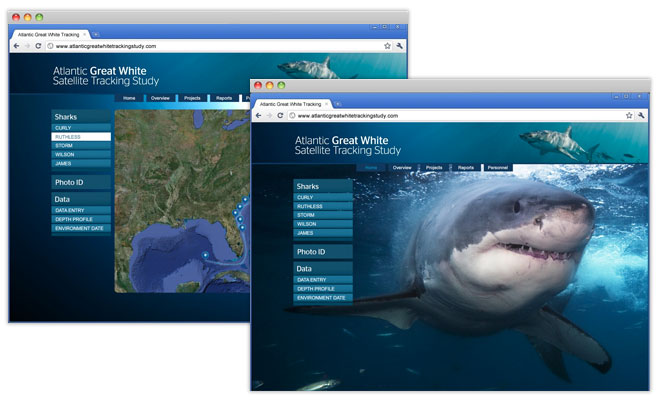 Atlantic Great White Satellite Tracking Survey Website
The brief was to create a demonstration version of a Flash enhanced website to be filmed on location.
The site allows visual tracking of great white sharks in real time.
The site was filmed to be part of The Discovery Channel's Shark Week.
This project was created with @BuzzwordCreativ.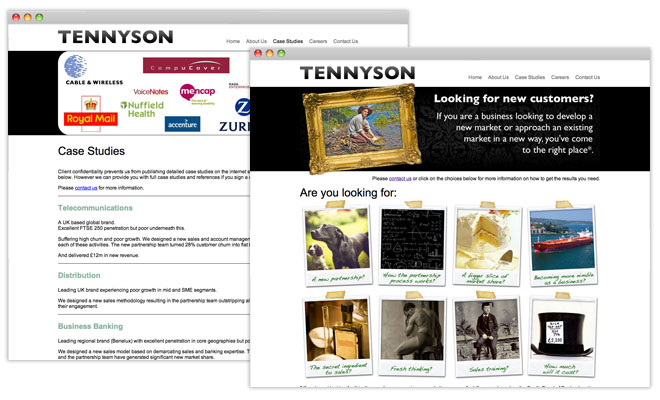 Tennyson Insurance Website
Tennyson Insurance approached me to create a new website. They wanted something a bit different but also sums up their company philosophy.
The site uses a combination of HTML and jQuery for animation and multi-platform performance. It also includes an easter egg!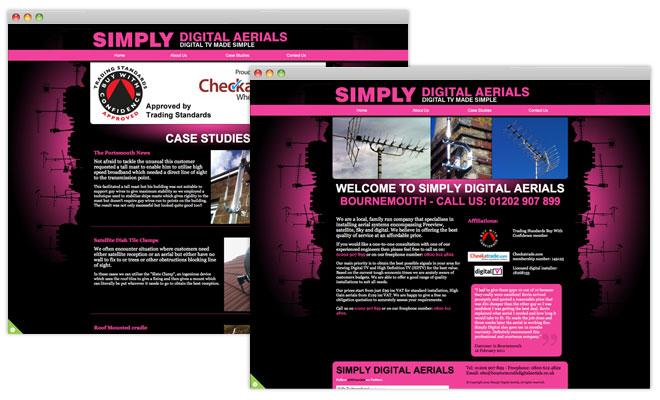 Simply Digital Aerials Website
Simply Digital Aerials needed a new website to freshen up their online presence.
Bold colours, bold design, social networking and a multi-region approach has resulted in a fantastic online presence.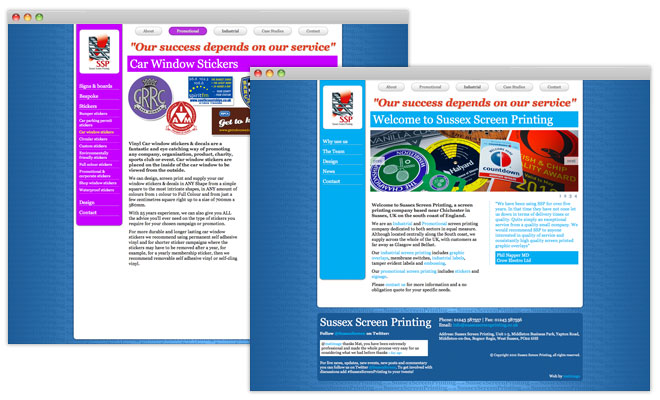 Sussex Screen Printing Website
Sussex Screen Printing needed a new website. They'd had a difficult time with a previous developer so I had to restore their faith in web designers.
Challenge accepted.
The finished site is clean, intuitive and informative with social links and a sense of humour.
Job done.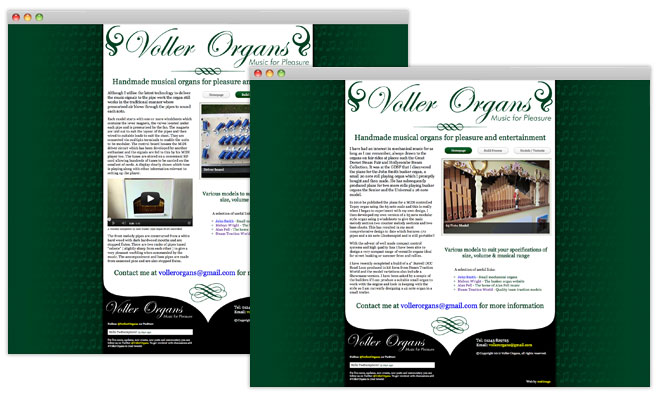 Voller Organs Website
Voller Organs wanted a simple yet classy website to provide a point of contact and information for their clients.
It includes a Twitter feed and embedded Youtube movie and a slideshow to show the build process.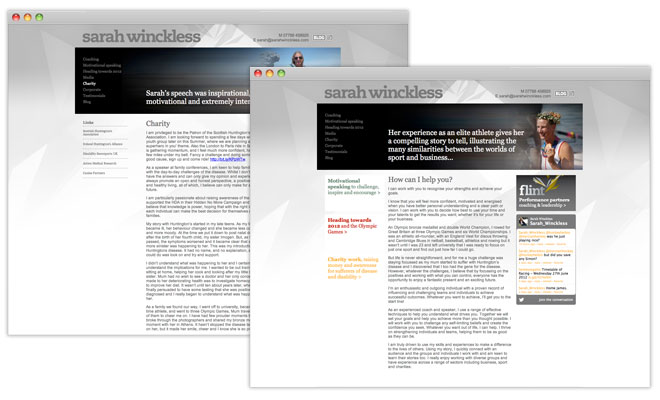 Sarah Winckless Website
The brief was to put together a site for former olympic athlete Sarah Winckless to reflect her motivational coaching and charitable work.
This project was created with Helen Thompson-Whiteside & Janice Kalsi.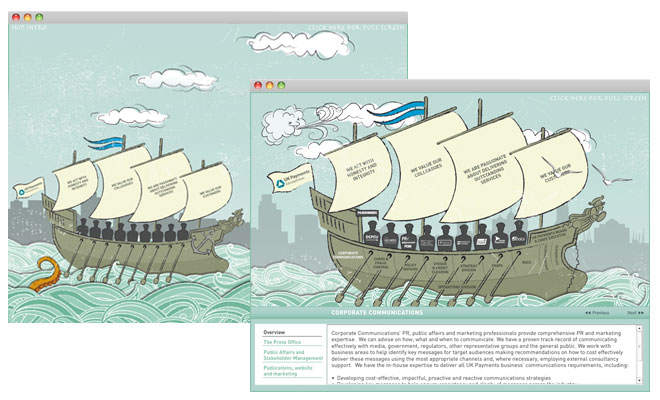 UK Payments Ship Animation
The brief was to create an interactive animation detailing how lots of elements come together to create a single entity.
Using a ship as a visual metaphor allowed us to build a beautiful, interesting and fun animation in Flash which was utilised across the Internet, Intranet and as a screen saver.
This project was created with @BuzzwordCreativ.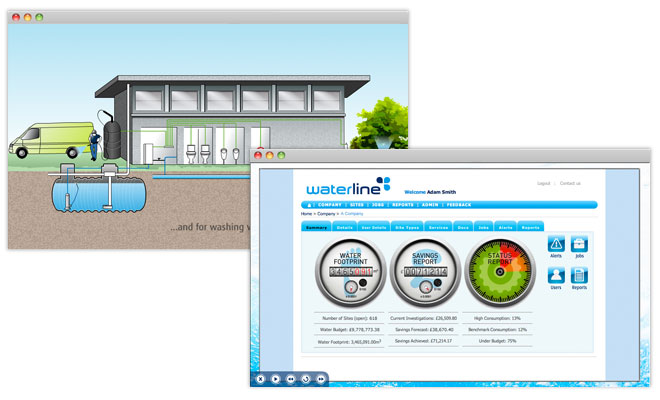 Waterscan Show
We created several movies to play on big screens to demonstrate Waterscan's exciting new dashboard software as well as their greywater and rainwater recycling systems and water audit services.
This project was created with @BuzzwordCreativ.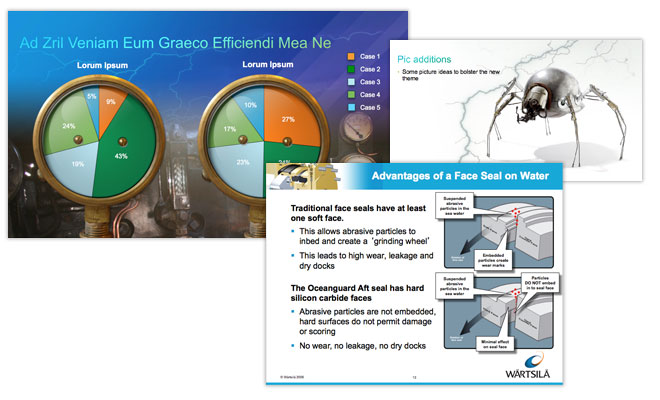 PowerPoints
I have to sign NDA's with most of my clients with PPT's so I cannot give too much away.
But rest assured, if you need a presentation made whizzy, I'm your man.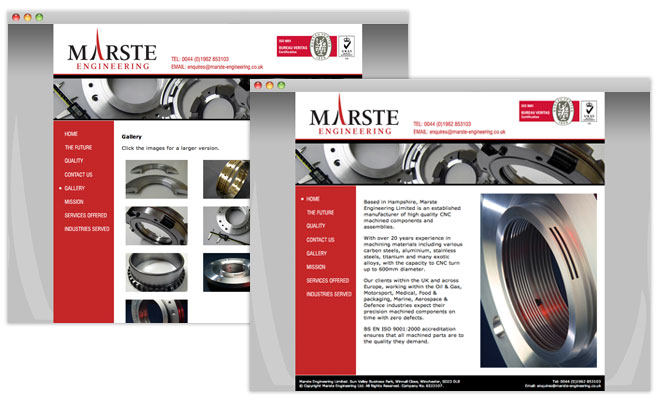 Marste Engineering Website
Marste wanted a beautiful, clean design to compliment their company.
I not only created the website but also the company identity including the colour scheme, logo and stationary.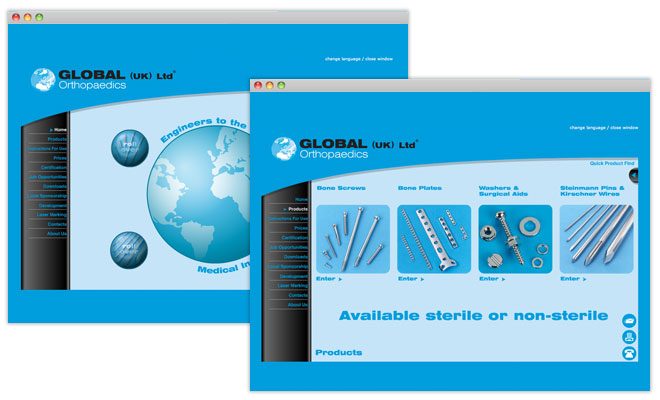 Global Orthopaedics Website
Global Orthopaedics wanted a Flash site with lots of movement to represent their products and services.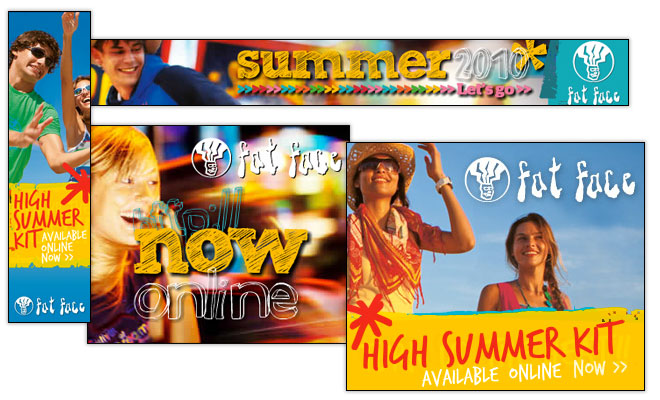 Fat Face Web Banners
High impact and exciting. Job done.
This project was created with @BuzzwordCreativ.